(Click on a green dot on the globe to go the article inspired by our visit or click on the same articles below ... enjoy!)
As reason is the glory of man, so the lamp of reason is eloquence.
Cicero
From days of anguish and anger to days of conflict and calamity.
1. Mutiny on the Bounty
Pitcairn Island
"His mind was his own place and therein he fought his fight, underwent his sufferings and won his triumph."
2. The Real Robinson Crusoe
Alexander Selkirk
History - an account of remarkable facts that have happened in the world.
3.The Man in the Iron Mask
History - brings us tidings of antiquity.
4. Easter Island
History - recounts memories of momentous events.
5. Napoleon Returns
A half-world between liberty and limbo
6. St. Helena
"Napoleon's image took on a new living form in memory and imagination."
7.The 'Little Corporal' Comes Home
A Memorial Like No Other
8.Vimy
"An Unmitigated Tactical Debacle"
9. Dieppe
"I love the place."
10. Churchill's Chartwell
"This is the finest view in England."
11. Blenheim
A man above the merely great
11. Churchill's Funeral
&
Burial at Bladon
The Man Behind The Mariners
12. Portugal
&
Henry the Navigator At Sagres
&
Madeira
A river nourished by the Alpine snows - but for how long!
13. Cruising Down The Rhine River
Lived And Died In The Service of Others
14. Malta
&
The Knights of St.John of Jerusalem
"An Ancient amphitheatre as imposing as the pyramids"
15. Tunisia
Carthaginian
&
Roman Ruins
"A god to his friends; a devil to his foes"
16. William the Conqueror
"A bubbling broth of molten rock oozed up, up and out."
17. Haleakala
Mountain of Legend
Once considered one of the three most beautiful cities in the world
18. Brugge
The final resting place of Canadian casualties from continental conflicts.
19. Tombs of War
Tourists Will Always Have
20. Paris
City of Light
"He that outlives this day and comes safely home,
Will stand a tiptoe when this day is named."
21. Assault on the Atlantic Wall
Preparation of his tomb was the living pharaoh's primary preoccupation.
22. Ramses I
"An after-life based on legend and romance"
23. Richard Coeur de Lion
Cyprus
From heretic to heroine
24. Jeanne d'Arc
Rouen
"Their's not to reason why."
25. The Charge of the Light Brigade
"Etruscans are among the irritating obscurities of history."
26. Etruscans
The pillars marked the end of voyaging.
27. GIBRALTAR
Pillar of Hercules
"The duty had, in fact, fallen on me."
28. Winston's War Rooms
"A melancholic man with enormous creative and intellectual powers."
29. Samuel Johnson
Mummies, their times and tombs make Egypt a never-failing attraction to tourists.
30. King Tut
Et al
Complete with cutlass, eye-patch and hook for a hand.
31. Pirates
Snowbirds In Clearwater
32. Florida
Its breathtaking beauty renews you.
33. Hawaii
We were amused.
34. The Queen Marys
The Big Apple.
35. New York City
Open up that Golden Gate
36. California
Sun and Fun in the Desert
37. Arizona
Create in Onlookers Awe, Wonder, Inspiration and Humility.
38. Gothic Cathedrals
Scene of such savagery
39. The Colosseum
Land of the Clans
40. Scotland
Straits Restrict Access
41. Black Sea Sojourn
"We Alta Go to Malta then Yalta."
42. Yalta
Citizens: Courteous, Clean and Clever
43. Japan
BC's Coastal Islands Are a Long, Long Way from Anywhere
44. Tofino
Scattered Cities All Marching to a Different Drummer
45. Greece
Russia's Second Captital
46. St. Petersburg
München Mag Dich
"Munich Likes You"
47.Munich
Kiwi Country
48 New Zealand
"Tassie," Aussies' Notorious Island State
49. Tasmania
Ola!
50. Spain
Lively Land Down Under
51. Australia
Tired of Life? Try London.
52. London
To the Tip
53. South America
Go Forth North from Tierra del Fuego
54. South America
Part 2
13th Century Seat of the Royal Hohenzollerns
55. Berlin
History & Mystery
56. Egypt Jordan Israel
Egypt's Most Famed Pharaoh
57. Ramses II
Vistas of a virtual paradise
58. The Caribbean
Numerous city states nicely knitted together
58. Italy
The elusive lauded literary lion
60. Shakespeare
The sleeping giant has awakened.
61. China
Vera Cruz, Vera Cruz, Vera Cruz
62. Mexico
"Bannaba" means "distant" or "far away."
63. Panama
"Pearl of a Place"
64.Circling the Sceptred Isles
Pt. 1
History's Home
65.Circling the Sceptred Isles
Pt. 11
Get on the Bus
66. A Trafalgar Tour
Westminster Hall et al.
67.Palace of Westminster
Grim Memories
68.Tower of London
Mighty Military Installations
69.Castles
San Juan
Puerto Rico
70.El Morro

Not So Invincible
71.Spanish Armada

Wow! How?
72. The Incas
Machu Picchu

It's Nobody's business but the Turks.
73.
Istanbul
not
Constantinople.

San Juan
Puerto Rico
74. Fuerte de San Cristobal
Historical Happenstances
Bowmen brought England a momentous victory.
1. Crecy
A conundrum
2. Richard III
Unfairly faulted
3. Sir Walter Raleigh
The Tragic Trio
4. The Dirty Thirties
Vanish into the mists
5. North Sea
Travel Broadens.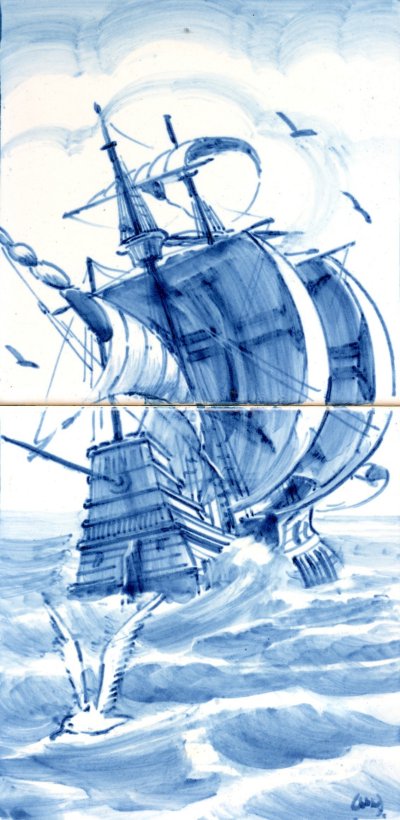 HMCS Cruisin'

We must go down to the sea again.
Copyright &copy 2013 Website Administrator